Since the release of the Vampire Academy: Blood Sisters Teaser Trailer, there has been A LOT of press attention going on around on the world (Perez Hilton guys, he's on the bandwagon! Can we talk about how awesome that is?!?). Director Mark Waters, lead actress Zoey Deutch, author Richelle Mead, The Vampire Academy producers on @OfficialVAMovie and actor Dominic Sherwood (*sighs dreamily*) have been answering a lot of questions and giving the world a little insight as to how awesome the movie is, how it won't be like Twilight (which it most definitely won't), and how amazing it was working with one another.
While all of that is exciting and cool, I always wanted to know to how a supporting actor of the film was reacting with all of the hype. Fortunately for me, I got a chance to talk with one of these actors in an impromptu Question and Answer. Ladies and Gentlemen, may I introduce you to my very first Fangirl Friday interview with ..........
Pretty good looking, eh? Nathan Shaw is a talented actor, dancer and Michael Jackson fan from Wakefield, West Yorkshire. He was born October 9th, 1990, and is (in my opinion) the definition of what hard work, passion and perseverance can get you in life. His first professional job was at 15, playing a younger version of Robson Green on a TV production called 'Northern Lights', before moving to London to kick his career into overdrive. In 2011, he also got a chance to work at prestigious 'Tokyo Disney Resort' in Japan, playing various roles for 13 months like the Mad Hatter (and even in costume, he's still good looking :D):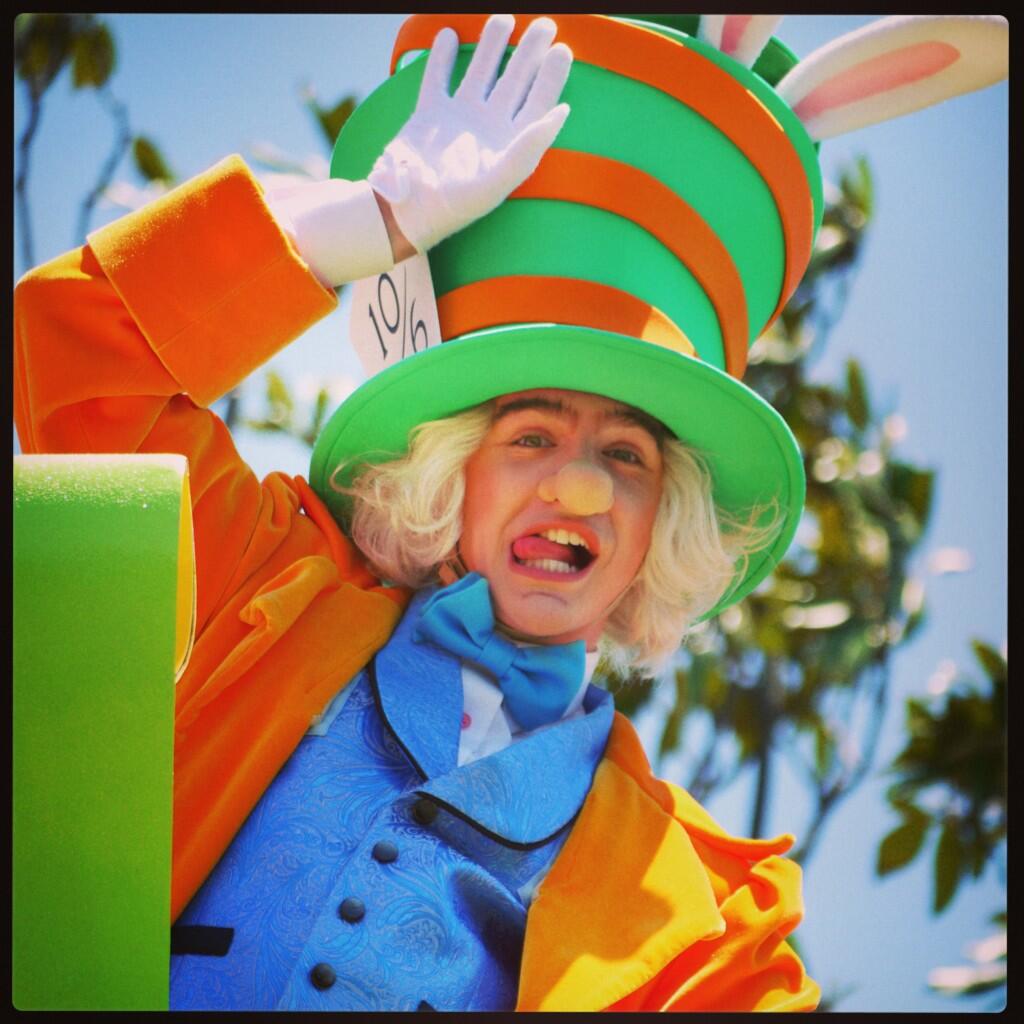 Nate as the Mad Hatter.


He will be playing a Dhampir in Blood Sisters, and will be attending the AMDA (American Musical and Dramatic Academy) in the Fall! Here's my interview with Nate! Enjoy!
Thank you once again to Nathan Shaw who took time out of his busy schedule to talk to me! Follow him on twitter: @Nath_Shaw and his cousin @MarcDrye (singer songwriter).
Till next time! :)